An Individual Look – Because You're One of A Kind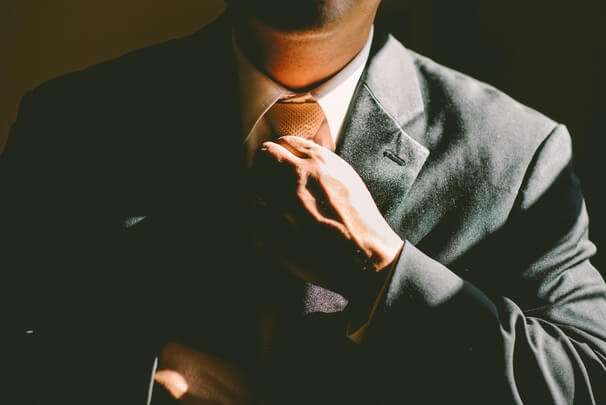 Perfect Fit and an Eye for Detail

Steve and his team took the time to make sure every measurement and detail was covered.  I have never owned a suit that has fit so well. Experience was grand from the moment I contacted them till I received my product.  5 Stars!
Christian Monger, Dining Manager, Garden of the Gods Resort
#1 Schedule Appt.
You can book an appointment by calling us at  (719) 424-9338 Mon-Sat 10 am to 7 pm
When we meet for your appointment, let us know what you're looking for and we will assist you in choosing a fabric style and color that meets your needs.
With the fabric(s) and style(s) selected, we will measure you and take front and side profile photos of you so that we have an accurate record of your size as well as your body shape. Therefore, creating the perfect style and fit just for you.
#3 Place Order
In 4-5 weeks we will update you once the garments are ready. We will come by for a fitting and if there are any minor alterations, we'll take it back and bring it for final delivery in a week. After which, you can schedule with your preferred dry cleaner to get your suit pressed and dry cleaned for use right away.
Handmade, Full Custom Tailored Suits
When you buy handmade suits via personal fitting, you also get an option to order extra trousers or get measured for a waistcoat. We have a very large selection at all price points. Our garments are handmade to your size and shaped to give you a perfect fit.
Designer Collection
$800 – 1,400
per suit set
Sourced in Europe, stand out in the crowd. 
If you are looking for something that isn't the daily norm, is classy, and breathes new life into your power dressing attire. Merino Wool, Lord & Tailor, Carlos Barbera, Amadeus Zenoni & Drago Collection. There is a 5 to 6 week turnaround time for our Designer Collection.
Luxury Collection
$1,900 – $7,000
per suit set
Made in Italy, you need no introduction. 
Own a suit that reflects your unique style and feels great at hour 1 and 12 of your day. Vitale Barberis, Holland & Sherry, Loro Piana, Dormeuil & Ermenegildo Zegna. There is a 7 to 8 week turnaround time for our Luxury Collection.
Need to outfit the entire crew? We can create multiple suits for Corporate Events and Wedding Parties. Similar to Individual shops we will meet with the group then individually assist each member. Schedule a Group Fitting »
Standard Features on all Suits
Fully customizable interior, with 4 interior pockets to spread your carrying load.
Shield guards to protect from perspiration.
Fully hand piped interior.
Handcrafted shoulder padding ensures a perfect shoulder fit.
Heel guards at the trouser bottoms to protect from your shoes.
Inside and reinforced pockets to hold your change.
A hidden pocket in the trouser waistband.
Hand-picked stitching on the jacket lapel
Surgeon's Sleeves with 4 real working buttonholes on sleeve
Trousers with half or full lining
Need additional items?
Order multiple shirts, pants, and accessories to compliment your existing collection.
Beautifully crafted suits, sport coats, shirts, etc. Huge variety of fabric samples to choose from. Quality product and outstanding service. Steve knew exactly what I was looking for in a Suit.
Josh Cafasso, 21 Steakhouse
Due to the nature of Bespoke Tailoring , Steve Pariani LLC does not offer any refunds on garments made specifically for you. Please see a detailed list of Terms & Conditions .
We do however offer the required alterations to ensure the fit.
Steve Pariani LLC takes many active steps to ensure absolute safety of your credit card and personal information. We process all credit cards via a fully secured and reputable third party payment processor and do not keep full credit card information on record.
All orders must be paid in full in order for them to be processed.
Steve Pariani LLC will handle any required alterations during your first visit fitting and/or within 21 days of receipt of the final product. If required you may be asked to visit our associate alteration shop for a detailed fitting just once. In this case, the garments in question will be picked up by our staff & delivered to you after alterations.
Steve Pariani guarantees satisfaction and fit within 30 days of delivery.
Ready to Create Your New Favorite Suit?
Reach out today to start the process and answer your questions.